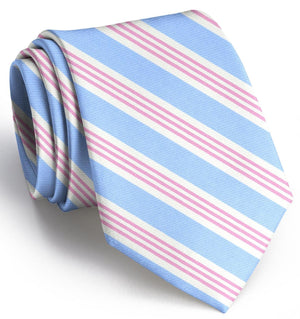 The Homestead is a multi striped tie that everyone should add to their collection. Dress it up or down, this pattern works perfectly with a power suit or a sport coat and slacks.
Collared Greens and Bird Dog Bay's ties are made by the same manufacturer in New York City. Each tie is a result of years of premium craftsmanship, environmentally friendly production, and a dedication to American manufacturing. 
Learn more about our collaboration.
Our designs are hand-printed on 18 momme, 100% silk, and constructed by hand. Made in the USA.
All of our boys' ties are custom made. Please allow up to 1 week for delivery and all sales are final.