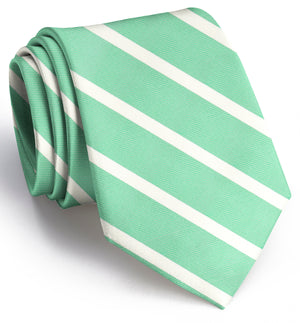 Beau Brummel, the gent that started it all! Credited with inventing the necktie, we offer this tribute to him. This versatile pattern can be worn anytime, anwhere. It's a classic for a reason!
Collared Greens and Bird Dog Bay's silk goods are woven, printed, and hand made by the same manufacturer in New York City. Each piece is a result of years of premium craftsmanship, environmentally friendly production, and a dedication to American manufacturing.
Learn more about our collaboration.
This tie was designed by Steve Mayer of Bird Dog Bay.
Features:
Hand Made In New York City
58 1/2 inches in length
3 1/4 inches in width at widest part of tie
Care Instructions: