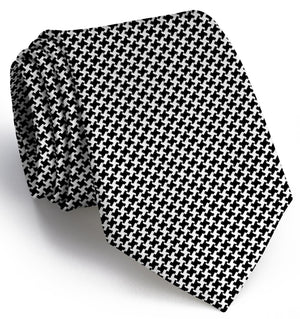 Steve is always on the hunt for ways to diversify our offerings. This new woven is both sophisticated and elegant, perfect for those occasions where you need your best suit on and your shoes shined bright. Just remember: the better your dress, the worse you can behave.
Collared Greens and Bird Dog Bay's ties are made by the same manufacturer in New York City. Each tie is a result of years of premium craftsmanship, environmentally friendly production, and a dedication to American manufacturing. 
Learn more about our collaboration.
Our designs are hand-printed on 18 momme, 100% silk, and constructed by hand. Made in the USA.
All of our boys' ties are custom made. Please allow up to 1 week for delivery and all sales are final.