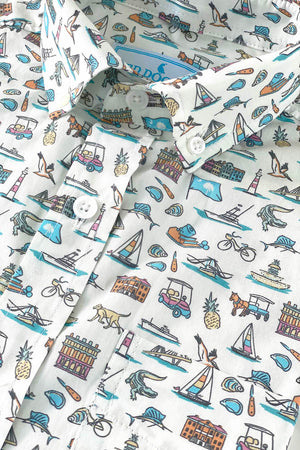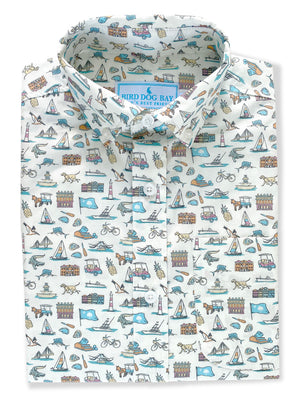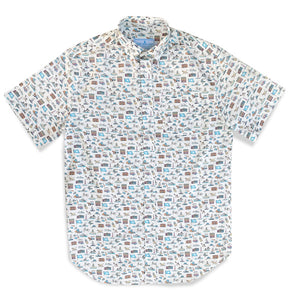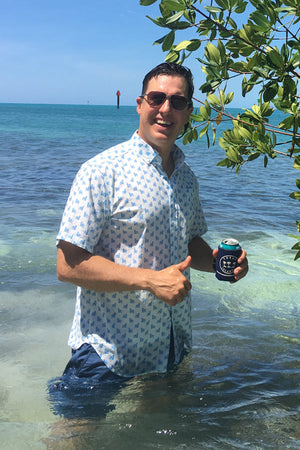 Inspired by our home in Charleston, SC this whimsical winner is filled with odes to what makes the Holy City so special. From the first-rate architecture, to the nautical neighbors, there's a little something for everyone.
Look on your game when you're off the clock! Our Bird Dog Bay weekenders are slightly relaxed fit, short sleeve, and 100% cotton. Born out of research and development
painstakingly
conducted at the beach, bar, golf course, boat, resort, and so on. Made in Korea.
Features:
Short sleeve.
Slightly relaxed fit (not tight, not too baggy either).
Button down collar.
Chest pocket.
Ultra soft 100% 40s cotton.
Care:
Machine wash cold with like colors, and throw 'em the dryer. Note, these will be shrinkage in the dryer, but it will be minimal (less than 5%).