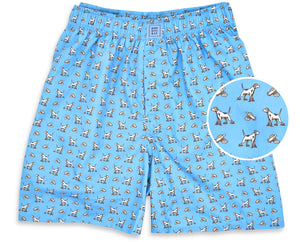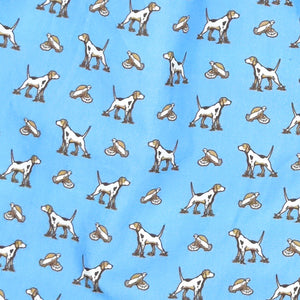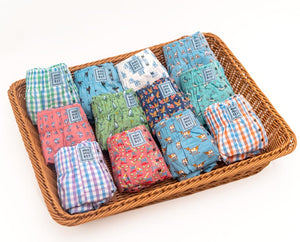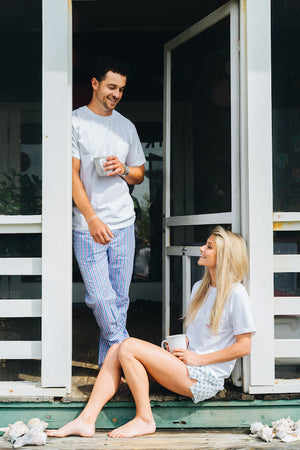 The hunt is on! These carefully detailed pointers are close behind these soaring quail, and there's no telling who's catching who! Whether you are scattering the dew on your early morning hunt or out late at night bird-dogging at the bar, this is for you.

Our best-selling Bird Dog Bay boxers features our tried and true fit: roomy, but not baggy. They utilize an incredibly comfortable three piece construction, with a seamless seat.

Made from 100% cotton, these were made to be worn, and worn, and worn. There will be shrinkage in the dryer, but it will be minimal (less than 5%). If you are in between sizes, we recommend sizing up. Made in Hong Kong.