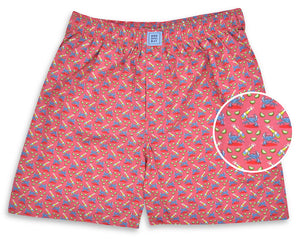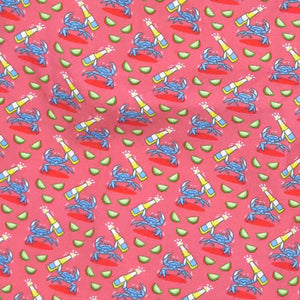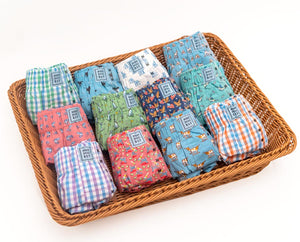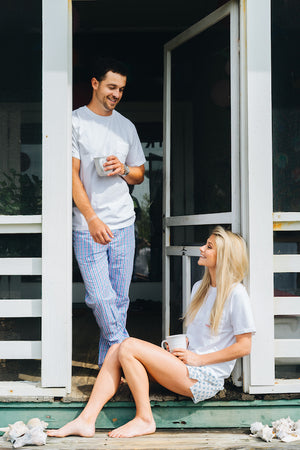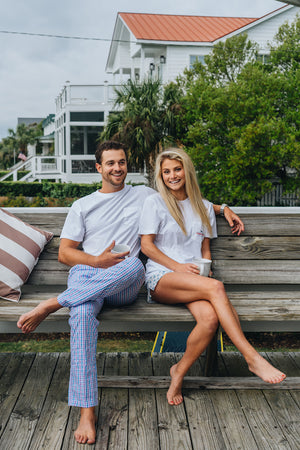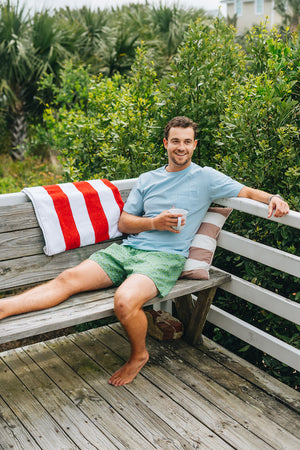 Drunken Crab: Boxers - Coral
It's last call at this spiffy beach party. Hopefully this little pinch of whimsy got the conversation started to land you a ride home.

Our best-selling Bird Dog Bay boxers features our tried and true fit: roomy, but not baggy. They utilize an incredibly comfortable three piece construction, with a seamless seat.

Made from 100% cotton, these were made to be worn, and worn, and worn. There will be shrinkage in the dryer, but it will be minimal (less than 5%). If you are in between sizes, we recommend sizing up. Made in Hong Kong.