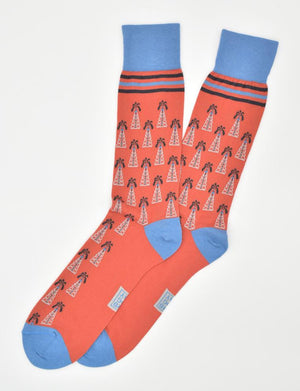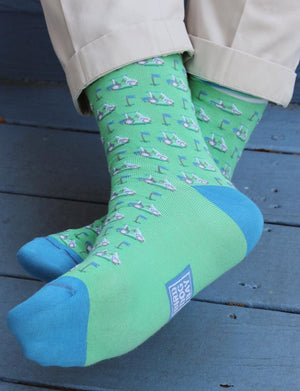 Strike it rich on black gold - or at least feel like you're walking like a millionaire.
"I drink your milkshake! I drink it up!" (Apologies to There Will Be Blood). Hand drawn by Steve Mayer of Bird Dog Bay, and made in Peru.

Crafted from 70% pima cotton, 28% nylon, and 2% lycra. Mid-calf length, one size fits most.