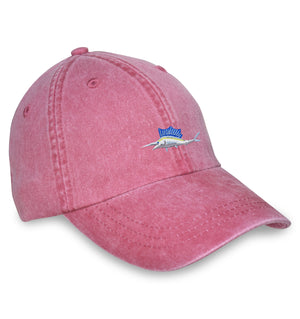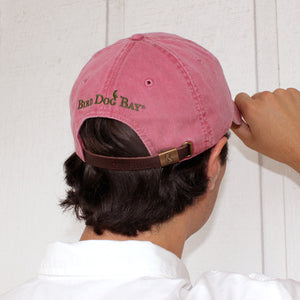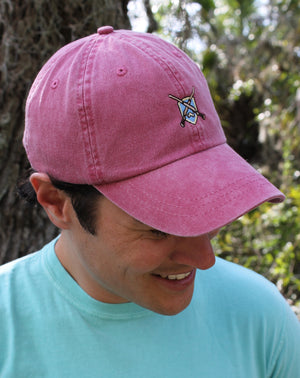 Say hello to Bird Dog Bay's best selling sporting caps. Detailed embroidery showcase our best selling themes. Whether you are sportfishing in the Gulf, or have some whoppers about that one that got away, this is the cap for you. Sailfish, swordfish, marlin - none stand a chance against you and your trusty line. Maybe on your next trip you'll get involved in some Hemingwayesque heroics - Old Man and the Sea indeed.

Hand drawn by Steve Mayer of Bird Dog Bay.

Our caps are made of 100% cotton twill, and utilize an interior mesh lining, to keep you cool even on those dog days of summer. To cap it off, these hats feature an adjustable leather strap, complete with brass buckle, embossed with our mischievous quail.