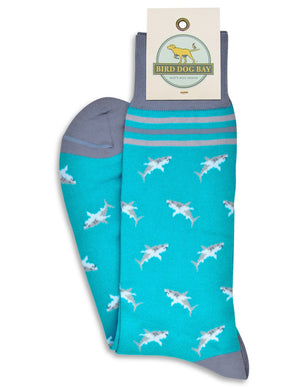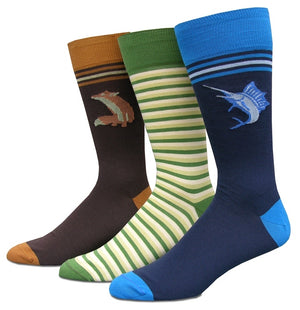 These are the socks for you, chum! They go swimmingly with your best Robert Shaw impression:
"Eleven hundred men went in the water, three hundred and sixteen men come out…"

Hand drawn by Steve Mayer of Bird Dog Bay.

Crafted from 70% pima cotton, 28% nylon, and 2% lycra. Mid-calf length, one size fits most.