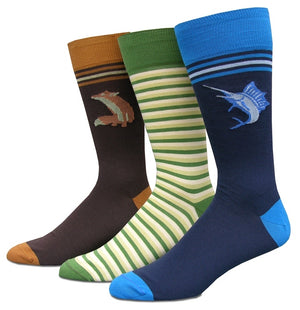 How many sporting bird socks do we need to have in our collection before we get a collaboration call from Ducks Unlimited? Maybe we're aiming too high, but we feel it's worth a shot.

Hopefully it's blatantly obvious that we relish in easy puns and terrible word play here at BDB! Now only if we could have fit "I don't give a flock" in the copy! Not to worry, we'll just wing it next time!

Hand drawn by Steve Mayer of Bird Dog Bay.

Crafted from 70% pima cotton, 28% nylon, and 2% lycra. Mid-calf length, one size fits most.