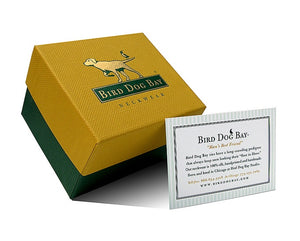 This handsome blue, green and gold deep sea fish may have been created simply to some day be printed on silks. Our playful mahi mahi's are chasing little baitfish in this whimsical trophy.
Hand drawn by Steve Mayer of Bird Dog Bay.
Features:
Hand Made In New York City
All of our boys' ties are custom made. Please allow up to 1 week for delivery and all sales are final.
Care Instructions: