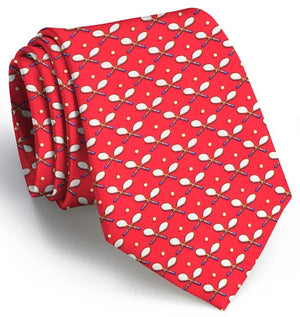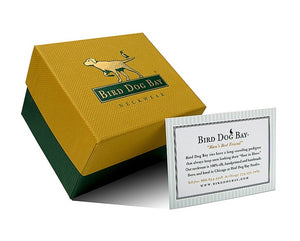 Nothing spices up a tennis match like a hot-headed player. Through the years we've seen McEnroe, Borg and Federer all lose their cool on the court, but we've got nothing but love for this sport as you can see in this ol' Bancroft match-winner. On a side note, we considered calling this design "Woody," but we decided to take the moral highroad for once and missed our chance at some pretty whimsical-edgy copy. A tough call, but it seemed just outside the line.
Hand drawn by Steve Mayer of Bird Dog Bay.
Features:
Hand Made In New York City
All of our boys' ties are custom made. Please allow up to 1 week for delivery and all sales are final.
Care Instructions: