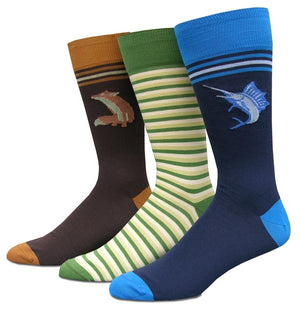 Whether you ride road, fixed gear, mountain, or even uni - this is the sock for cyclists everywhere. A great sock to tuck your pants in to avoid chain grease! Ideal for any bikers, cyclists, or other bike or bicycle buffs!

Hand drawn by Steve Mayer of Bird Dog Bay.

Crafted from 70% pima cotton, 28% nylon, and 2% lycra. Mid-calf length, one size fits most.