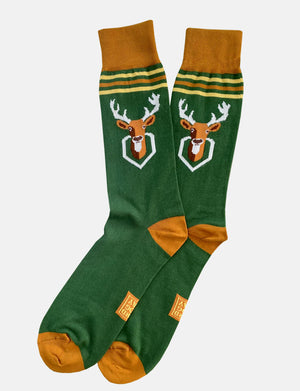 Our buck illustrations continue to be big game hits, so we brought it in as a ten-point sock for our sporting fans to fawn over.

Hand drawn by Steve Mayer of Bird Dog Bay.

Crafted from 70% pima cotton, 28% nylon, and 2% lycra. Mid-calf length, one size fits most.