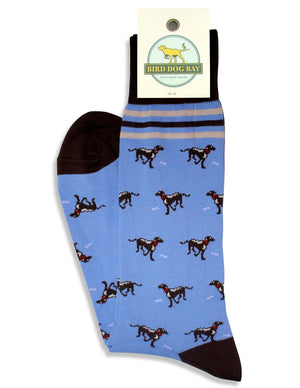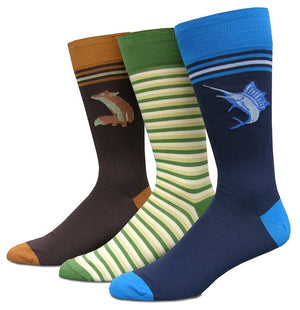 We didn't invent the Black Lab sock…oh wait we did. Welp, here is our new spin on an old favorite, with loquacious labs tearing around, this is the sock for labrador lovers through and through.

Hand drawn by Steve Mayer of Bird Dog Bay.

Crafted from 70% pima cotton, 28% nylon, and 2% lycra. Mid-calf length, one size fits most.