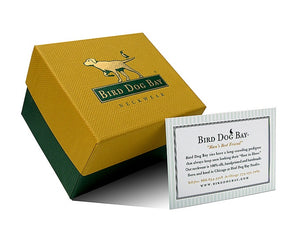 Reveille, the First Lady of Texas A&M is here! You don't have to be an Aggie to knot up this beauty, but with so many requests for this collie tie coming in, we knew we had to craft something for our fans in College Station. Gig 'em!
Hand drawn by Steve Mayer of Bird Dog Bay.
Features:
Hand Made In New York City
All of our boys' ties are custom made. Please allow up to 1 week for delivery and all sales are final.
Care Instructions: