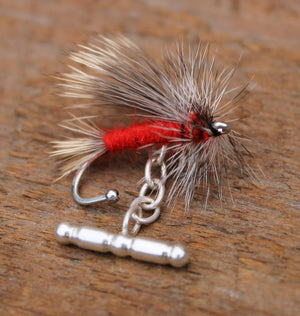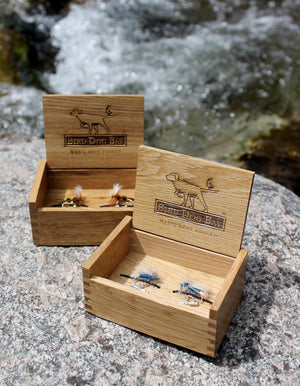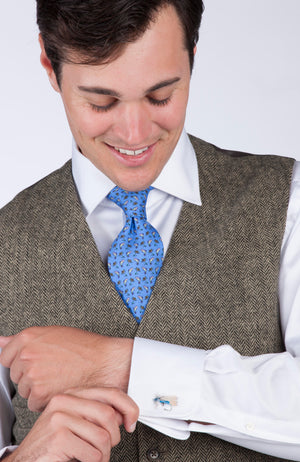 Paint the town red! This flashy but reliable choice is a beautiful replica of it's actual fly cousin. The Red Stimulator is known as a top 'prospector', the one you reach for when the action's a little quiet. With this cufflink set, you're sure to get some action the next time you wear 'em!
Each set features authentic, durable materials ensuring a longer shelf life than most of what's in your tackle box. Each fly is specifically designed to go in either the left or right French cuff sleeve for the sharpest possible look. Speaking of sharp, don't worry, these beauties don't have real hooks, and their hardware ensures they'll hold steady all night long.
Each fly link set comes in our custom gift box. Go fish!