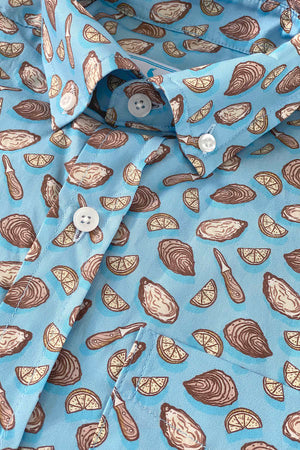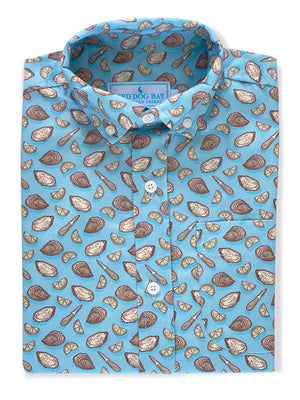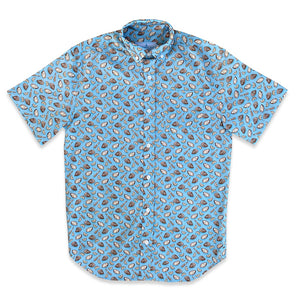 As a wise man once said, 'it was a brave man who first ate an oyster' - and we are thankful he did! Bluepoint, Wellfleet, Kumamoto, Olympia - we love 'em all. Show your support for these mouthwatering mollucs with this winner.
Pass the Tabasco!
Look on your game when you're off the clock! Our Bird Dog Bay weekenders are slightly relaxed fit, short sleeve, and 100% cotton. Born out of research and development
painstakingly
conducted at the beach, bar, golf course, boat, resort, and so on. Made in Korea.
Features:
Short sleeve.
Slightly relaxed fit (not tight, not too baggy either).
Button down collar.
Chest pocket.
Ultra soft 100% 40s cotton.
Care:
Machine wash cold with like colors, and throw 'em the dryer. Note, these will be shrinkage in the dryer, but it will be minimal (less than 5%).